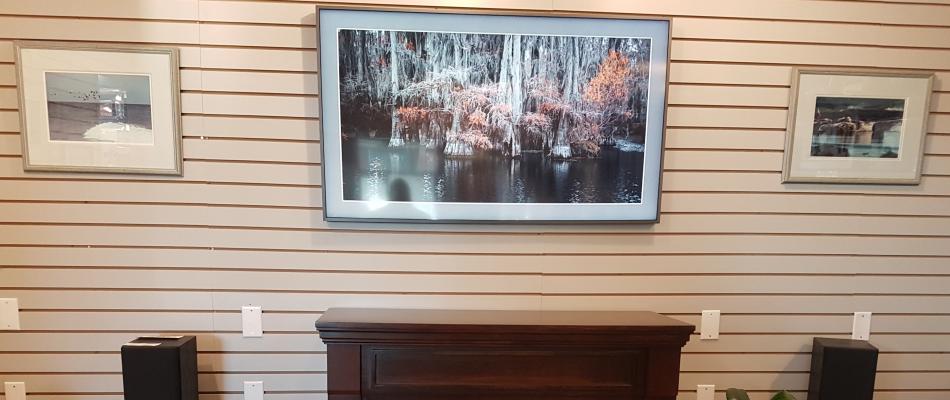 FRAME DESIGN
The Frame enhances the ambience and décor of any room.Its big screen offers a grand display for art,making it a striking sight—on or off.
CUSTOMIZABLE FRAME
The choice is yours when it comes to The Frame. Change Framestyles to Walnut, Oak, or White finishes to suit your existing home décor.Magnets make it simple to attach and detachfor a different style.
NO GAP WALL-MOUNT
Hang it like a picture. A slim and simple wall mount hangs The Frame just like an actualpicture or piece of art would be hung in your home. Plus, it's incredibly easy to adjust afterit's installed.
ROOM AMBIENT SENSOR
The Frame screen intelligently adjusts its display basedon surrounding light and colours, so content appears like a painting rather than a screen.
MOTION SENSOR
When you're nearby, the Motion Sensor detects yourpresence and turns the screen on, so you can enjoy your favorite art while you're there. When you leave, it turns off to save energy.
INVISIBLE CONNECTION
The Frame hides the mess associated with regular TVs for a clean, wireless look with one single, transparent opticalcable. This allows The Frame to blend into your décor for a refined, polished look.
Enman's AVU is proud to be the exclusive dealer for "The Frame" on PEI! Stop in to see what your TV can be........